Balloon Twisters
Any age!
Looking for the very best in balloon twisting? Then you've come to the right place.
Our crazy balloon twisters have hilarious personalities that your kids will just love, as they sculpt the perfect balloons and keep them hilariously entertained. Perfect for both kids and adults too.
Your balloon twister comes dressed in costume and will make a huge range of astounding sculptures from brilliant bicycles, super cute penguins, candy canes, awesome hats, flowers, monkey on trees, swords, huge spiders, dinosaurs, hopping bunnies and more – you name it. Our incredible balloon entertainers can make just about anything. When it comes to balloons the sky's the limit!!! (Yes the pun was intended!)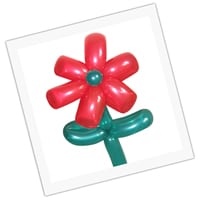 Available for private or corporate events. Not only are our Froggle balloon twisters the best in the business, they are hugely versatile and also offer optional add ons to make your party even more entertaining – and at no extra cost! Such as a sensational kids magic show, heaps of comedy to get the children laughing, bubble blowing, and a fantastic puppet show, with Froggle's life size fuzzy friends.
Whether you're looking for your balloon entertainer to do walkabout entertainment, or a kids show, we can custom your party to whatever you want.
Watch your children go home with the biggest of smiles as we create magical memories they'll never forget! – When it comes to kids party entertainment, it has to be Froggle Parties!