Amazing Pirate Themed Parties
(Ages 4-8 years!)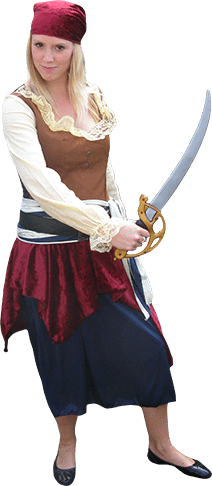 All aboard for our our amazing kids pirate themed parties!!!
Set sail into the perilous pirate seas as you embark on a special quest packed with fun, laughs and adventure!!
Help Captain Froggle fight off the slippery sea monsters, dodge the hammer head sharks, and watch out for those pesky exploding jelly fish!
Follow Froggle's pirate treasure map that will lead to a secret island.
But hurry! Its a race against time as you try to find the treasure before the 'Jelly Belly' pirate gang get their hands on it first!
This is one pirate party your kids will never forget! Arrrrrrr!
To book our fantastic pirate party, simply call us or you can go to our contact page to request more information.